I tried to install a drupal site in a sub-directory of a domain and I ran into some problems. I will explain here how I solved them.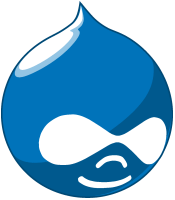 Many forum topics and issues on drupal.org and elsewhere on the web discuss how to install drupal in a sub-directory of your domain and to have it appear as if it were at the root of your domain, e.g.:
– drupal is in www.mydomain.com/sub-dir, but your webserver opens your drupal site when you go to www.mydomain.com.
I — on the other hand — wanted to have it installed in a sub-directory and have it APPEAR in that subdirectory, i.e.:
– drupal is in www.mydomain.com/sub-dir and the webserver opens the drupal site when people go to www.mydomain.com/sub-dir. Thus the top domain could have some very light page with just a few links which redirect the people to different sections of your site which may each be a seprate drupal site or they be implemented with totally different system, eg. one drupal and another one – WP, etc..
The problem when drupal is installed in a sub-directory is that this breaks drupal's "Clean URL's" system.
Here's what you need to do to have druapl work from a sub-directory:
1. Add the following to your .htaccess file:
RewriteBase /sub-dir
Note that this goes into the .htaccess file in the "sub-dir" subdirectory, not your website root-dir htaccess file!
2. You DO NOT need to modify the $base_url setting in your sites/default/settings.php file. Many tutorials and forum topics say that you need to modify your base_url to point to www.mydomain.com/sub-dir but that was not necessary in my case. Just to be as exhaustive as possible – I did try it with the base_url modified and it also worked for me but I then commented it off again since everything worked fine without it.
– – –
If you also want your visitors to be able to access you drupal site via a sub-domain name, that is open the drupal site in the sub-directory when they go to e.g.: shop.mydomain.com, you can achieve this via subdomain-redirection:
Go to the sub-domains section of your cPanel (or whatever your host provides as a tool to manage sub-domains) and redirect the shop.mydomain.com subdomain to "www.mydomain.com/sub-dir". This way whenever people try to open shop.mydomain.com they will be redirected to your drupal site. Now, mind you the URL in the browser will also be changed to "www.mydomain.com/sub-dir", so they will not see e.g. shop.mydomain.com/products but "www.mydomain.com/sub-dir/products". IMHO this is not a big deal – just name your subdirectory the same as the sub-domain you want to use, i.e. in the above example name both the subdoamin and sub-directory "shop".