Currently viewing the tag: "oracle"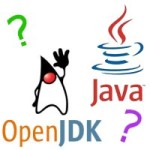 Many of the major Linux distributions come bundled with OpenJDK Java instead of the "standard" Sun Java or — since Sun Microsystems acquisition by Oracle in 2010 — Oracle Java. One such distro is Fedora, for example.
Open JDK is ok in most cases but there are situations where you need to install the "real" […]
Continue Reading

→
How to install the VirtualBox Guest Additions:
1. Get the VBoxGuestAddiitons.iso file from http://www.virtualbox.org/manual/ch04.html
2. Make the VBoxGuestAddiitons.iso available to your "guest" OS: In the Devices menu open "CD/DVD Devices" and select checkbox next to the VBoxGuestAddiitons.iso or if the iso is not there use the Add button to locate and add the iso file […]
Continue Reading

→
After installing the VirtualBox software from Oracle start it up. Depending on your distribution and window manager it will be in the "System' start menu or it may be somewhere else.
Create a new Virtual Machine (e.g. another Linux box with Fedora – select these from the 'OS Type' drop-down boxes). You may select […]
Continue Reading

→
Calendar

December 2023
M
T
W
T
F
S
S
« Aug
1
2
3
4
5
6
7
8
9
10
11
12
13
14
15
16
17
18
19
20
21
22
23
24
25
26
27
28
29
30
31

Meta