Currently viewing the tag: "sql"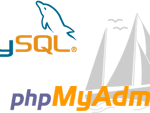 1. Edit file /etc/my.cnf.d/mariadb-server.cnf and add these 3 lines to the [mysqld] section:
innodb_large_prefix=true
innodb_file_format=barracuda
innodb_file_per_table=true
This will enable usage of Multi-byte (in particular – 4-byte) UTF-8 support in Drupal 7.
2. If you have problems with mysqli/mysql change the mysqli to mysql (or vice versa – whhatever […]
Continue Reading

→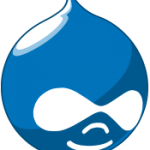 Recovering lost user (admin) password

[ src: https://www.drupal.org/node/44164 ]
Drupal 6
UPDATE users SET pass = MD5('givememypasswordback') WHERE uid=1;
Drupal 7
php ./scripts/password-hash.sh newpwd
The script will output a password hash that is valid for the site, something like:
$S$CTo9G7Lx28rzCfpn4WB2hUlknDKv6QTqHaf82WLbhPT2K5TzKzML
Use it in a SQL query to set new passwd:

Continue Reading

→
… copied as-is from : http://fedorasolved.org/server-solutions/lamp-stack
Very useful info, everything works like a charm (I tried on FC15) so I am replicating this here in case that page ever gets archived, goes offline, etc. I will see if I can add some more info about setting phpMyAdmin here as well.
Doing the work
The […]
Continue Reading

→
Calendar

June 2017
M
T
W
T
F
S
S
« Feb
1
2
3
4
5
6
7
8
9
10
11
12
13
14
15
16
17
18
19
20
21
22
23
24
25
26
27
28
29
30

Meta